Authorized Dealer 

Perfectly designed for fishing vessels
The Fishfinder 560C is perfectly designed for fishing vessels. It scans waters with 600 watts (RMS) power, extra-sensitive Garmin HD-ID™ target tracking technology and the ability to scan bottom profiles down to 1,500 feet in salt water.
A transducer kit includes a transducer adopter. Professional fishermen can subscribe suitable transducer in need.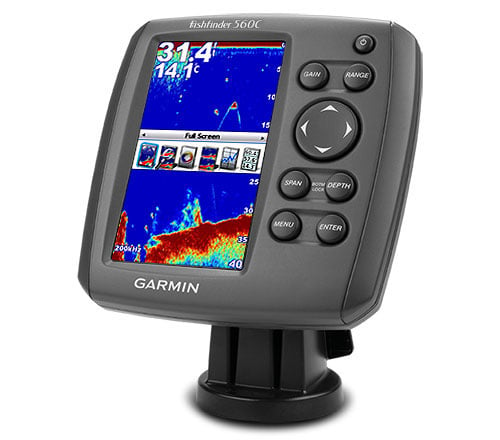 5" sunlight-readable WVGA glass bonding display
Fishfinder 560C comes with a high resolution
(480 x 800 pixels), full colors (256 colors), and sunlight-readable 5" WVGA display.
A glass-bonded finish lens has placed on it to prevent fogging and increase contrast.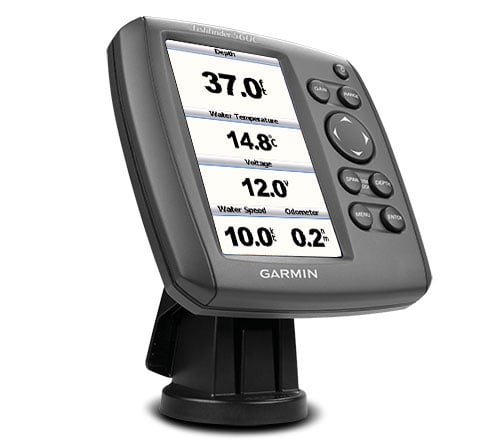 Dedicated button for most common used function
Benefit for the professional fishermen like you, Fishfinder 560C features with dedicated button on its right side for you to quickly adjust the setting you need for "Gain", "Range", and "Zoom" function.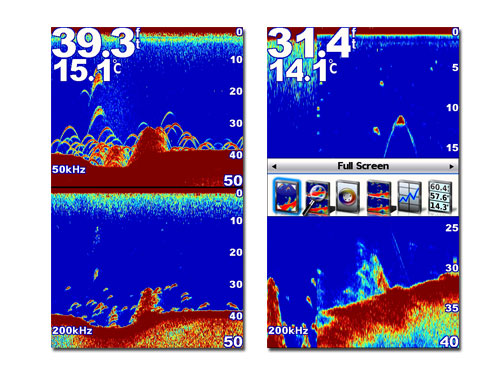 Up-and-down split screen
Putting its 5" WVGA display vertically, Garmin offers you an intuitive comparison when using the "Split Screen" on Zoom or Dual Frequency page.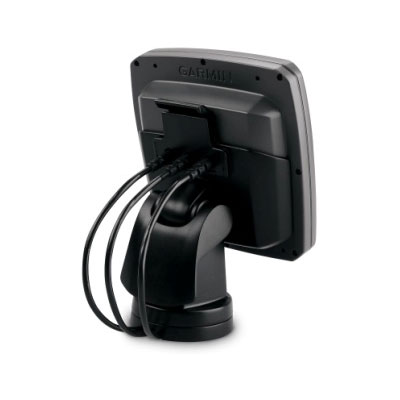 Quick installation mount
Are you worried about your fishfinder being stolen? Easily remove Fishfinder 560C from mount and take the device with you off boat. The Fishfinder 560C is one of the most intuitive fishfinders in the market. Installation takes only a few minutes with using the tilt/ swivel mount and versatile transom/trolling motor-mount transducer included in the box.
What's in the Box:
Fishfinder 560C
Quick release mount with tilt and swivel
Power cable
Transducer adapter, female 4-pin to male 8-pin
Documentation
Physical & Performance

Physical dimensions
6.0" x 5.9" x 1.8" (15.2 x 15.0 x 4.6 cm)
Display size, WxH
2.9" x 4.0" (7.4 x 10.16 cm); 5" diag, (12.7 cm)
Display resolution, WxH
480 x 800 pixels
Display type
WVGA, 256 colors
Weight
17.6 oz (499 g)
Water rating
IPX7
Features & Benefits

Audible alarms
 
Dual-frequency (50/200 kHz) sonar capable
 
Dual-beam (77/200 kHz) sonar capable
 
Split-screen zoom
 
Ultrascroll® (displays fish targets at higher boat speeds)
 
Fish Symbol ID (helps identify fish targets)
 
AutoGain Technology (minimizes clutter, maximizes targets)
 
Whiteline (indicates hard or soft bottom)
 
Adjustable depth line (measures depth of underwater objects)
 
A-scope (real time display of fish passing through transducer beam)
 
Bottom lock (shows return from the bottom up)
 
Water temperature log and graph
 
Water temperature sensor included
 
Water speed capable (displays speed on water)
 
Other Specs

Frequencies supported
50/200kHz
Transmit power
600W (RMS)/4,800W (peak to peak)
Voltage range
8V - 28V input
Maximum depth
Additional
1,500 ft saltwater*
*Depth capacity is dependent on water bottom type and other water conditions.